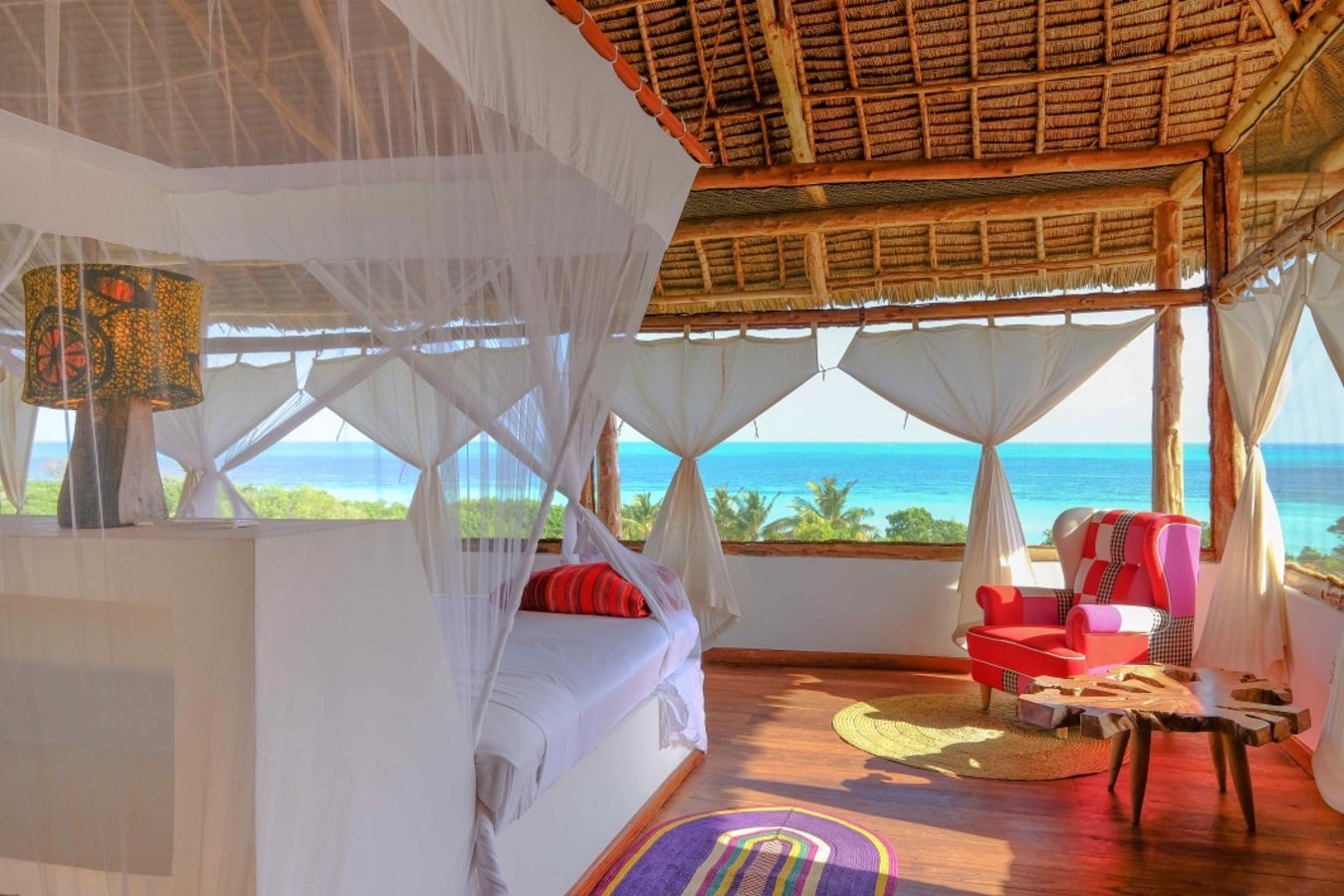 OUR VILLAS
Sleep Soundly In Oversized Beds
At the heart of Jua are the 4 villas. The unique handmade furniture gives the feeling of freedom and complete intimacy. There are no windows in Jua and the villas offer a 180° view of both sea and the sky- the only protection is an invisible mosquito net of the latest design.
The extra king size bed is the main feature of the villas. Its raised position in the centre of the room offers a breath-taking view of the colours of the sea while lying down. All sheets and towels are a pure cotton of high quality to ensure maximum comfort. In the event of windy night, our masai blankets are available on your bed.
Each villa has a small private plunge pool in which our guests can relax in total privacy. In your villa you will find beach towels in traditional East Africa style (kikoi), haidrier, mineral water.
All the guest amenities in your bathroom have been choosen for your body care in cooperation with Inaya Zanzibar, manufactured using an ethical and ecological approach.
In Jua we use STERI SCOPE. Environmentally and human friendly, ISO14001 certified 100% effective against virus', as well as anti-bacterial disinfecting solution that is particularly effective against the ever dicult to kill microbial spores (bacteria and fungi).