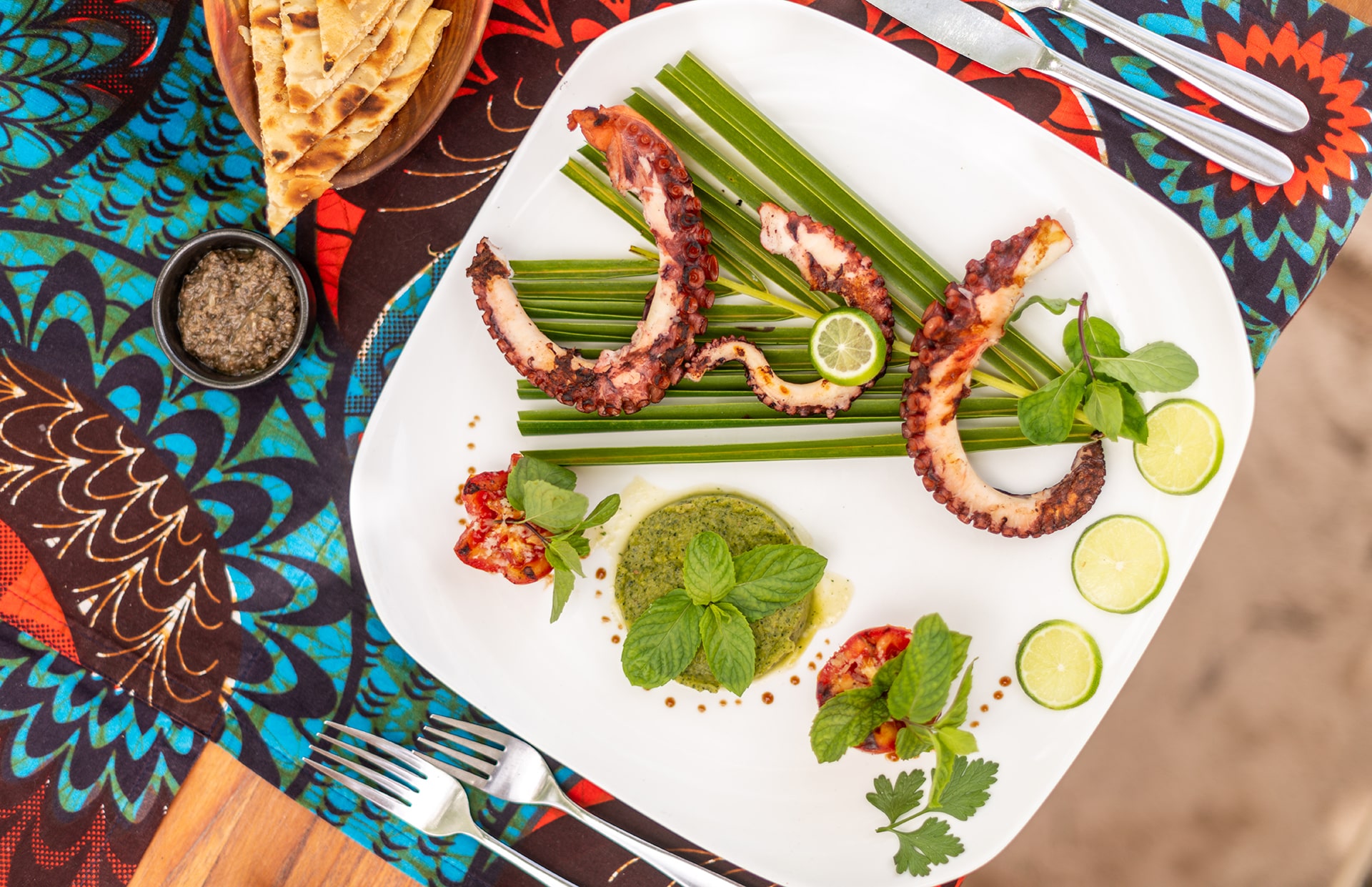 cuisine
Tailored To Perfection For You
Cooking is a central feature of Jua since "One cannot think well, love well, sleep well, if one has not dined well" (Virginia Wolf).
Our guests are not tied to any fixed schedule.
Morning coffee in bed, a la carte breakfast with daily homemade products (yogurt, jams, breads). A light and inviting lunch with crudités or pasta, cheese and grilled vegetables. Or an excellent fish or meat fillet for those who prefer a full meal.
OUR ALL INCLUSIVE FORMULA
We offer you the chance to be free and relaxed. To not have to think of anything when you take our all inclusive option.
Your meals, snacks, drinks, refreshments all taken care of. Pay once, not again. As much or as little as you wish, at the time you want, and wherever you want here at Jua. Perhaps your private villa pool? Perhaps the lush gardens with beachfront and ocean view? Or even the restaurant?
Or we can surprise you. The position of your table for two will be a special surprise to discover night after night.
WHAT'S INCLUDED IN YOUR ALL INCLUSIVE FORMULA:
"Good morning" coffee time in your private veranda before breakfast
Breakfast with homemade bread, jam and cakes and à la carte menu
Lunch and dinner served at the table
Afternoon tea time with cake and biscuits
Snacks and drinks during the day
Sunset cocktails with snacks
Soft drinks, house wines, local brand spirits and beers, teas and coffees
Laundry service (only washing)
Free use of our kayak with paddle
WHAT'S NOT INCLUDED IN YOUR ALL INCLUSIVE FORMULA:
Lobster or other special sea food not on our daily menu
Champagne, sparkling wines, cognacs, fine wines, premium brand spirits
Wellness and massage treatments
Personal requests/desires from guests if not easy to manage
Infrastructure tax of USD 5.00 per person per night