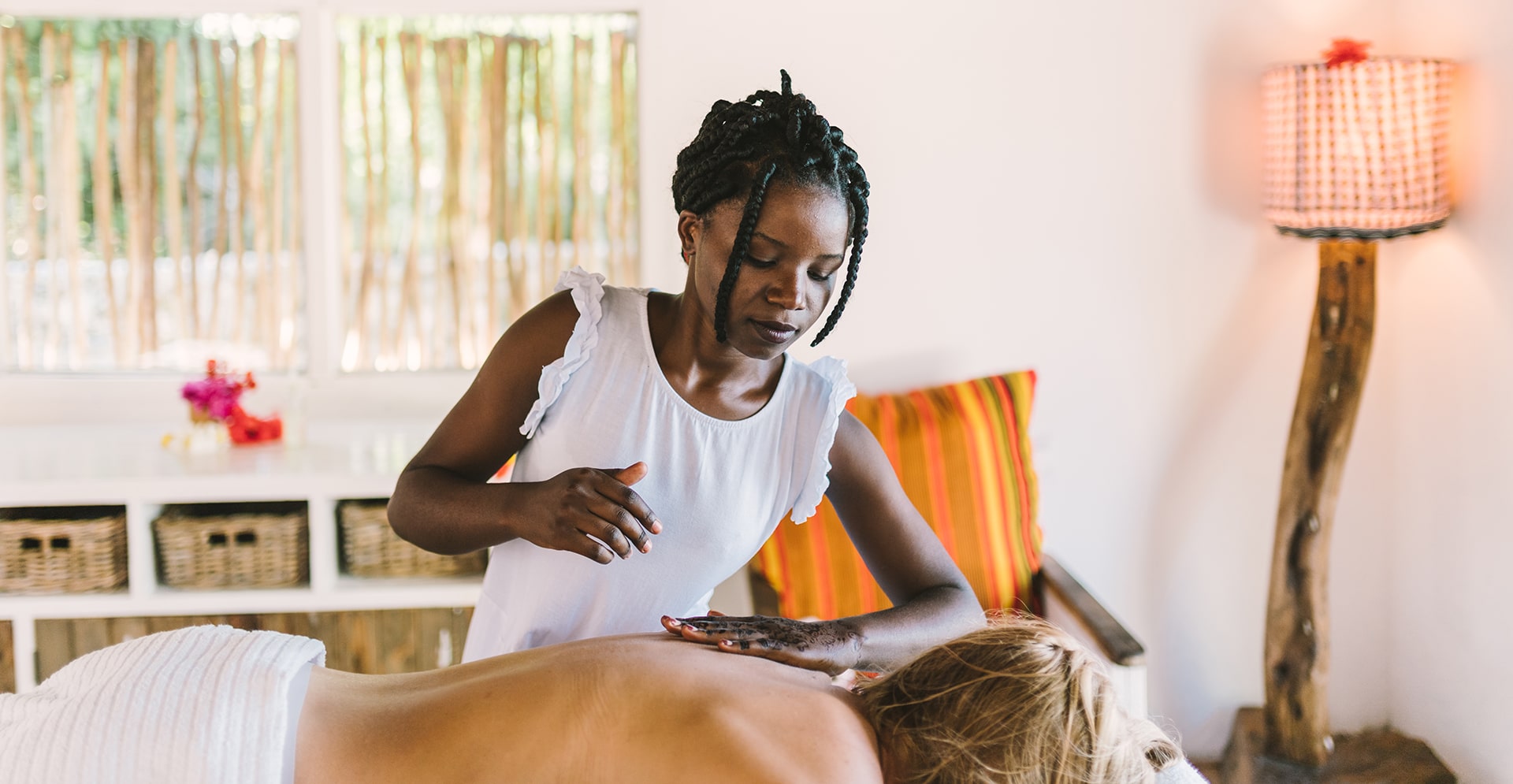 Well being & fun
Customise your stay with Wellness and Discovery
Take care of yourself in our "spa retreat", indulging in a special cuddle after a day of sunbathing. Inspired by the abundance of nature that surrounds Jua, our "Mzuri retreat" has drawn from that beauty to develop a range of treatments and rituals to relax, restore and revitalise guests.
Choose from a massage, body scrub, manicure and pedicure. Please contact our therapist for special requests or just to see the list of our treatments.
Enjoy Nature
Zanzibar is a small island in Tanzania and Jua is ideally located to reach the various places of interest of the island.
The possibilities for both water and land excursions are endless. Every spot in Zanzibar has its peculiarities and should be discovered before leaving.
All activities are at additional cost and can be prepaid and booked in advance to guarantee a better service.
We gladly organise the following activities for you:
• Dhow cruise
• Scuba diving
• Fishing
• Snorkeling
• Stand-up paddle boards
• Kite surf and surf courses
• Biking tour with guide
• Quad safari
• Cultural guided tour and caves
• Kichanga Foundation walking tour
• Night life in the nearby beaches