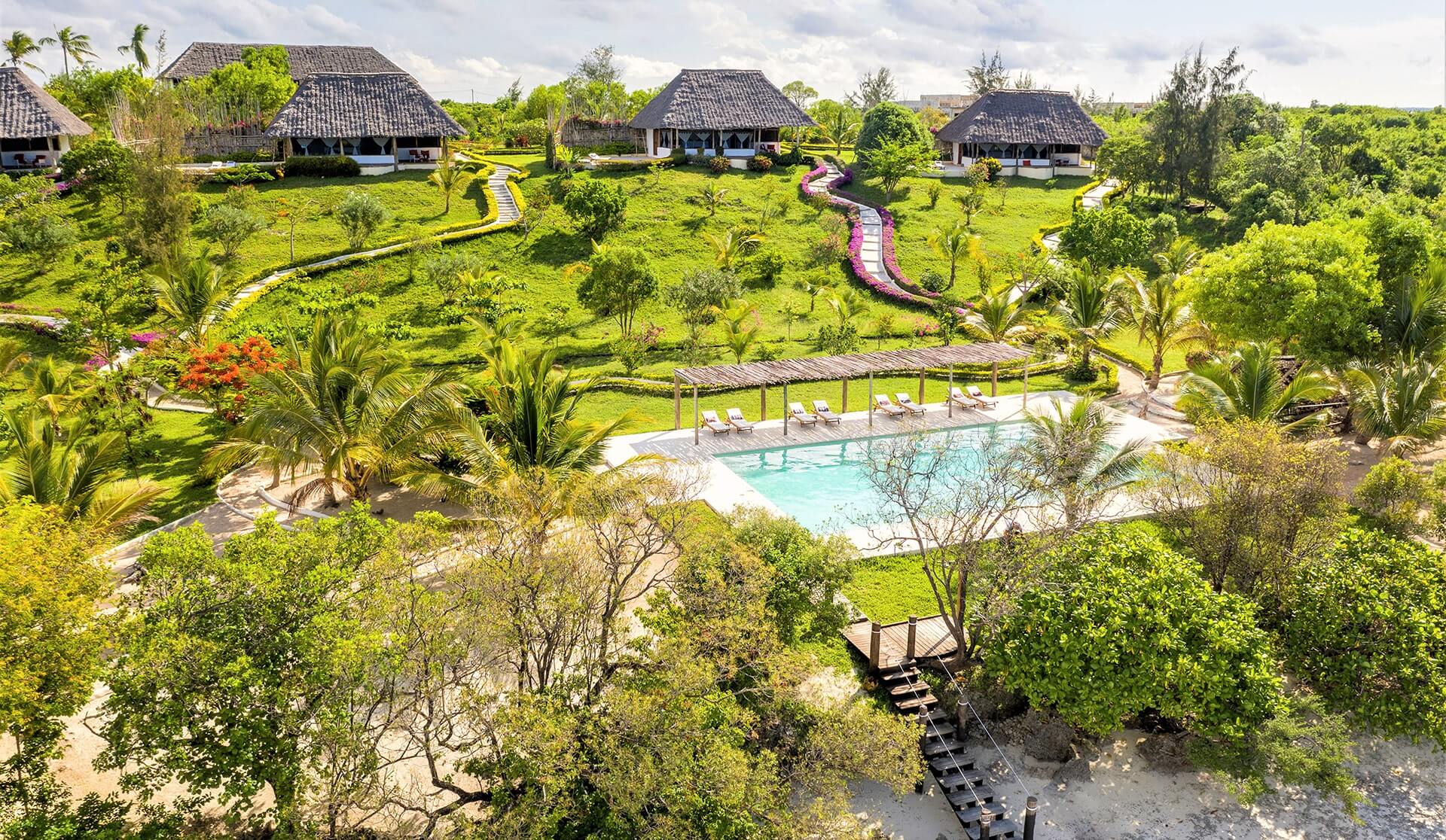 As Individual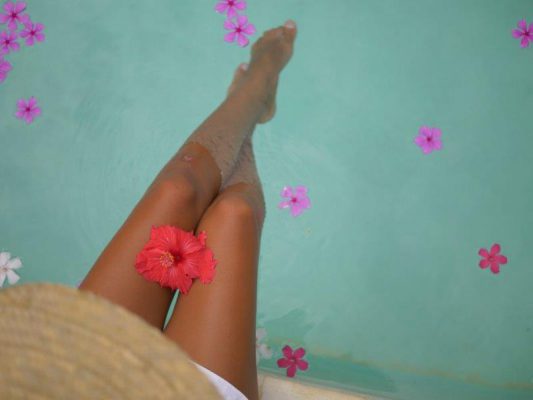 Exclusive. Private. Memorable
Exclusivity. A feeling, not about price. You'll have that here, at Jua, with meaningful human connections and as we create exceptional and surprising moments. 4 very private villas, max 8* guests, private beach, landscaped tropical gardens and a world of passion.
Jua is Romantic. Peaceful. Individual.
As You Are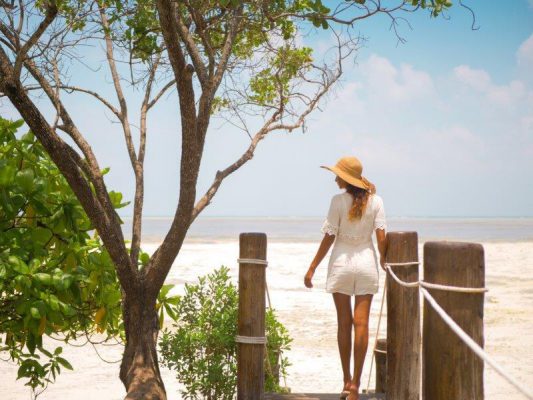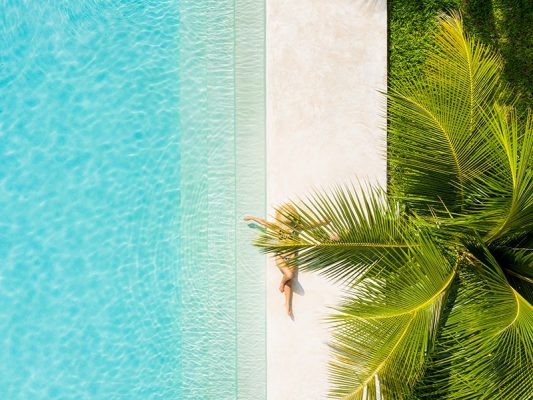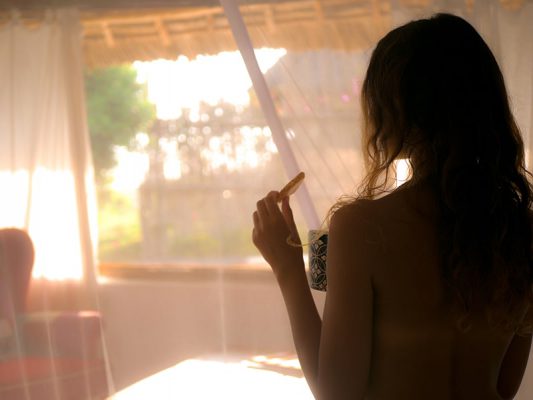 Uniquely located on the tip of the Michamvi peninsula, South East of Zanzibar, Jua offers blissful, barefoot luxury for very few, and small intimate groups.
Only 4 villas sleeping* 8 – 12 guests in total. Handmade furniture, specifically designed for the feeling of freedom and complete intimacy.
All villas have 200° view of both sea and big sky. Private pools and patios, butler style service ensure you dictate the rhythm of each day.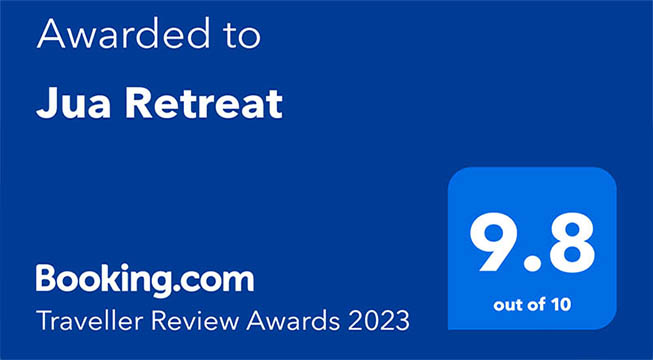 Highest Score on Zanzibar 2023
(An award which applies for all our guests, including those booking direct for even better value, and an experience from the get-go.)
Direct access to beaches untouched by others, untamed nature, and warm service befitting your schedule come together to create an extra-ordinary experience. When, and if, the mood grabs you to venture beyond our private estate, Jua is waiting to take you there.
Our passion will touch you forever
Our guests love to tell their story

Fantastic Stay Had an excellent stay at Jua, the staff - very very polite, proactive & kind. Always ready yo help! They were great hosts took care of us and made sure we had the most comfortable stay! Food - Great great cuisine, fabulous presentation and great options too! Views - You will not get tired of the views! The property in general is very private and gives an super intimate vibe with very few villas. Everywhere was always clean and well kept. The dogs are super friendly and can follow you for a nice stroll on the beach!! So cute. Had a lovely stay and will definitely be coming back!
Unglaublich schön! Unglaublich schönes Hotel und soooo liebes Personal! Uns wurde jeder Wunsch erfüllt und die Mitarbeitenden sind sehr hilfsbereit und extrem freundlich.Auch das Essen ist extrem lecker!Wir haben uns entschieden gleich nach der Safari nochmals zu kommen😀😍
Incredible views! Great staff! This place was amazing. Very small boutique resort with personalized service. If you need anything in your villa you just send the staff a WhatsApp and it arrives shortly. The small staff were really exceptional. Great food and great drinks. Located in an un-touristy corner of Zanzibar. Secluded and quiet.
Ein kleines Juwel am Meer inmitten der Natur! Wir waren letztes Jahr so begeistert vom Jua, dass wir es auch dieses Jahr wieder für unsere Ferien gewählt haben. Und wir wurden auch dieses Mal nicht enttäuscht! Der Ort ist wirklich eine traumhafte Oase der Ruhe und Erholung inmitten der Natur, mit bestem Rund-um-Service durch das Jua Team. Hassan, Emanuel, Mussa und Jamal sorgen mit ihrem Lächeln und ihrer Hilfsbereitschaft dafür, dass sich hier jeder herzlich willkommen und zu Hause fühlt. Toll finden wir auch, dass das All-inklusiv-Konzept hier nicht auf überladene Buffets setzt, sondern die Speisen werden frisch für jeden zubereitet. Sei es frischer Fisch (Fang des Tages), die Auswahl von den umfangreichen Tages-Menus (Mittags und Abends) oder auf Wunsch auch mal etwas Spezielles (z.B. traditionelle Suaheli Speisen). Durch die erhöhte Lage der Villas (es sind nur 4, also maximal 8 Gäste) hat man einen traumhaften Ausblick auf das Meer – und das nicht nur von der Terrasse oder dem eigenen kleinen Pool aus, sondern sogar vom Bett aus! Das Bett ist riesig und mit einem Moskito-Netz versehen, genauso wie die «Fenster» (es gibt keine Glasscheiben), damit der kühlende Wind gut durchkommt. Durch die traditionelle Bauweise der Villen kann es mitten in der Natur natürlich auch vorkommen, dass sich Ameisen, andere kleine Insekten oder auch mal ein kleiner Gecko in das Zimmer verirrt – für uns nicht weiter schlimm. Der Zimmerservice spürt vor allem die Insekten mehrmals täglich auf tut alles dafür, dass sie nicht so schnell wiederkommen. Wir haben uns wieder rundum wohl gefühlt und können uns nur wiederholen: wir kommen wieder! Vielen Dank an das gesamte Jua Team – Asante sana 🙂
Phenomenal stay Jua is an incredibly relaxing stay. The staff are relaxed, friendly and exceptionally attentive to your needs. The food is a fantastic mix of locally inspired and internationally dishes that were delicious. The grounds are beautiful and the rooms are incredibly comfortable, opening out to the ocean. It was the perfect place to unwind and relax. I wish we had stayed longer.
Picture Postcard Reality This place has me wanting to change my life and live in Zanzibar. Absolutely spectacular setting with the most amazing Villas and staff that totally spoil you. The Villas look good on the website but in real life are even better. Spacious, private, a bed which has to be the hugest I have ever slept on. Love, love, love. I want a bathroom just like we had with the beautiful aesthetics. The common area where you eat is just spectacular as is the food and the communal pool is very well maintained with exactly the right number of sun lounges. I had a spa treatment looking out at the sea which was lovely and the small shop has some interesting things. We did a cooking class to learn some local Swahili secrets, checked out the vegetable garden, hung out with the owners dogs Magi, Billy and Bro and generally just relaxed. The two activities we did off site was to visit the Rock Restaurant and a sunset dhow trip. Love to return sometime - hopefully the sands of time will permit.
Really Paradise JamboWe just arrived a couple of days ago from a wonderful 13 days holiday spent with my wife in this wonderful retreat. I can tell, the Resort is as beautiful, as you can see on many photos and videos. It is really a uniqe feeling staying in one of the bungalows. I couldn't imagine till now , what kind of feeling a stay in a house without windows.... it was just phantastic. You can feel the breeze always, which is blowing te curtains ( which are binded together for sleeping by the staff), no need of AC or fan, really. The amenity of the room is enough, you can use enough room to put your clothes, etc. There is a safe in the room too. The plugs is UK type, they have adapter, but better to bring more with you.The bath is enormous big, toilette and shower in the back side of it. Nobody can see in, unless he is on the terrace on the left side of the building. During our stay was never issue with electricity,or water. The pressure of water in the shower could be a little bit higher. The Wi-Fi is strong, even at the big pool , you can even stream everything if you want. Unfortunately tere was a delay of Wi-Fi during half of a day, but the cause wath not in the resort, so we had to wait until they fixed it elsewhere.The small pool at the rigt side of the Bungalow is very good. It will be shadowy at about half past 4 PM. Although it is not a hot tube, but has two water jets, so we enjoyed it very much.If You are on AI mealplan, you can choose every meal from a menucard, which is the same at breakfast and lunch, and different at dinner every day, except a certain day, because on that day they offer a surprise, namely a selection of swahili foods. They cook very well, all the meals were delicious and the portions are huge.They can arrange transfer from the airport for 60 USD /trip. It takes really 1,5 hour, but mainly on roads with good quality, only the last couple of km of the road is bumpy. If you want to take part on someTour, they can arrange everything. They have a Tour-manager in Stone-town, his name is Said. By the Whatsapp you can tell him every details of your wishes. The payment is very secure by Pesapal. We took part on a 1- day Safari Tour to Mikumi National Park by Getaway Safari Agency ( see other Review), and I can tell, it worth every penny. Tha Garden is very nice and clean, the gardener boys work everyday there. You can see some animals there too e.g. squirrels, monkeys, birds and sometimes scrabs. But in the sea there are no fish ore other animals, I think because of the high water temperature ( it was about 32-33 Celsius Grad). We didn't see any mosquitoes, or other flies!!!So we were very satisfied with everything regarding of the Retreat. We got not only what we expected, but far more. And the very Plus is the Stuff. We want to say a very big Thank to everyone , who fulfilled our every wishes.. Special thank to Hassan and his team: Musa, Emanuel and Jamal ( Mr Ezigen ). They were not only very kind and friendly , but we could chat with them about many thing, even some details of their life. We became really friends ( Rafiki !). Many thanks to Lilian, who gave me really good massage two times (it worth very mutch). Many thanks to the cleaning staff, who came everyday two times , and hold immaculate cleaning. Many thanks furthermore to the staff of the Kitchen, even for teaching swahili receipts. And many thanks to the security team, the Massai warriors leading by Manuel , not only for their work , but the unforgettable massai dance evening they produced on one evening for us. Finally a Great Thanks to Nigel Firman, the owner of this wonderful Retreat for everything. We had some trouble in the beginning of our holiday , and everybody tried to help us , especially Nigel. Thanks a lot again.All in all , we felt us really in Paradise. We recommend to stay here to everybody, who wishes really tranquility, sorrounded with a bequtiful mileu and served by such a staff.We wish to return definitely.Asante Sana
Perfekt bryllupsreise Vi var her i underkant av to uker, for en plass. 10 av 10 på gjestfrihet, service og mat.Fantastisk å våkne opp i de fine bungalowene/villaene, nyte fersk kaffe og kjeks servert på døren å nyte den fantastiske utsikten over stranden og sjøen.Vi slappet av på resorten noen dager og så reiste vi på flere utflukter som personellet på Jua arrangerte for oss.Topp service.Vi kunne ikke tenke oss noen bedre plass å feire bryllupsreisen vår på.
Le Paradis sur terre Notre séjour a Jua a été le plus beau voyage. Je ne saurais comme remercier Hassan, Musa, Jamal et Emanuel . Des personnes d'une gentillesse extrême . Parlons du lieu aussi. Les chambres plus que magnifiques juste un bémol la literie trop dure mais ceci n est qu'un petit détail. Se lever avec la vue sur l'océan , prendre ses repas toujours vue sur le l Ocean c'était le paradis . Parlons des repas . La grande classe . Digne d un 5 étoiles. Nous avons eu la chance de passer le cap de la nouvelle année et cette soirée restera gravée en nous. merci Jua pour avoir garder cette vegetation intact et on vous dit à d ici quelques mois . Daniella et Laurent
Wonderful experience and hospitality! The Jua Retreat was a wonderful getaway for my wife and I. It is a secluded property with 4 very large villas. Hassan and his staff are wonderful, friendly, and helpful. They helped us with booking excursions (snorkel, reef picnic, Rock Restaurant, and Jozani Forest), making sure we were well rested and well fed. They were great company at the resort, and I enjoyed speaking with them and getting to know them.The food was delicious, the views were immaculate, and the the hospitality was second to none. I would recommend the all inclusive package, as it made every thing very easy for us. Getting to Jua is a trek from the airport, about a 1 1/2 to 2 hour drive through some bumpy roads, but once you get there, it is pure relaxation. The rooms do not have fans or windows, so some nights can be a little warmer. But on nights where there is a nice sea breeze, it is great. Of note, the villas are outdoors and one with nature, so you may see some bugs, the nets around the bed are drawn for you by housekeeping before you go to sleep, so they are not an issue while sleeping. This is not something that deterred us from our time, but just something to know in case that is not your "vibe" All in all, I would 100% recommend Jua for an unforgettable, relaxing, and romantic getaway.
Our romantic lover's packages are the perfect treat for that special someone in your life with everything you need for a romantic break away. And when it comes to romance, our wonderful hotel and natural beauty are the perfect backdrop.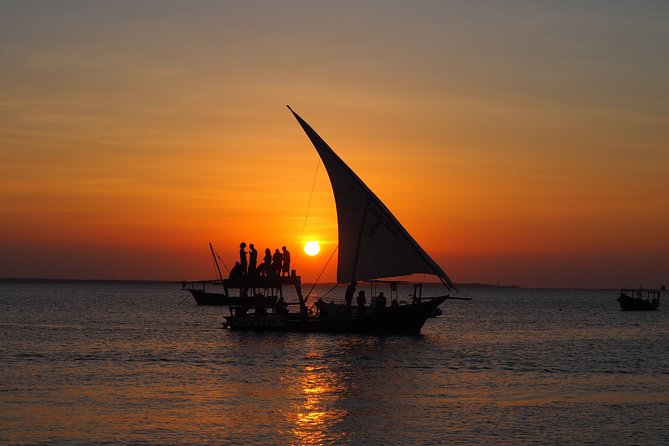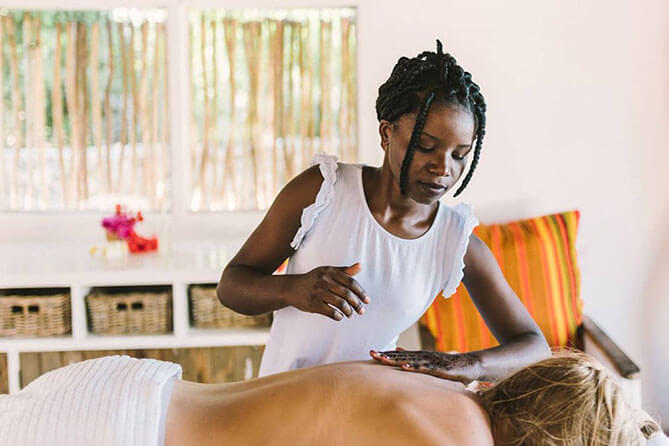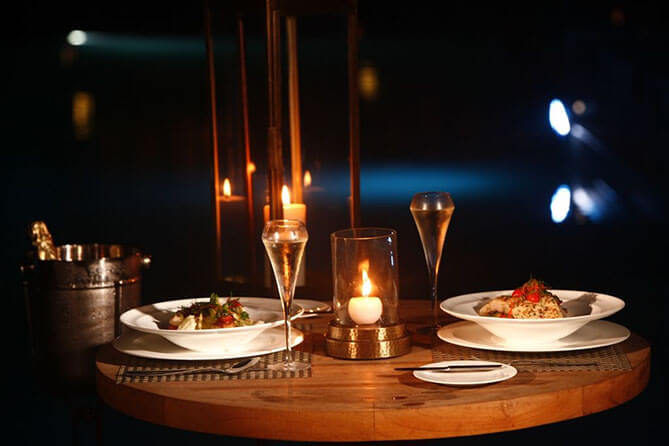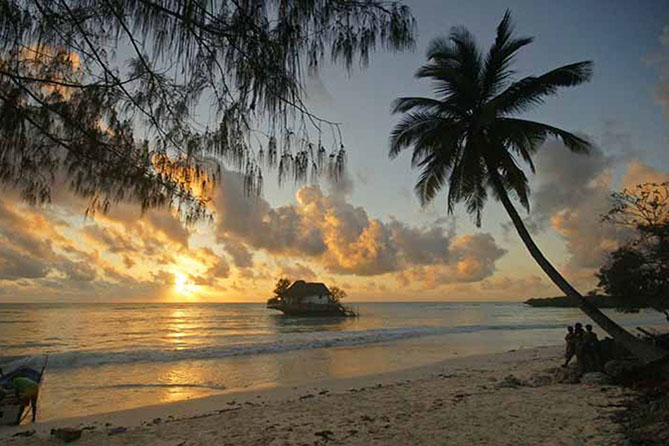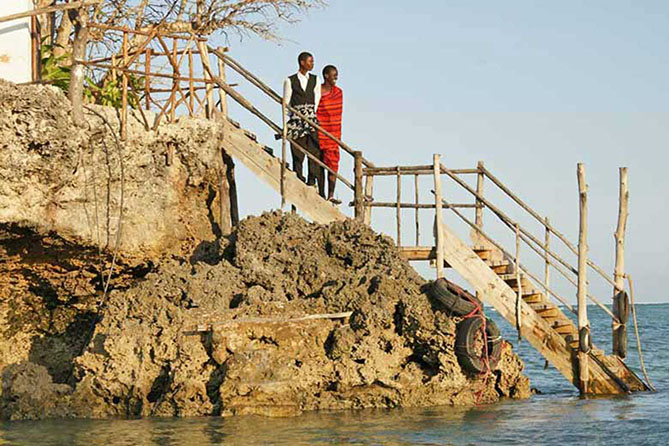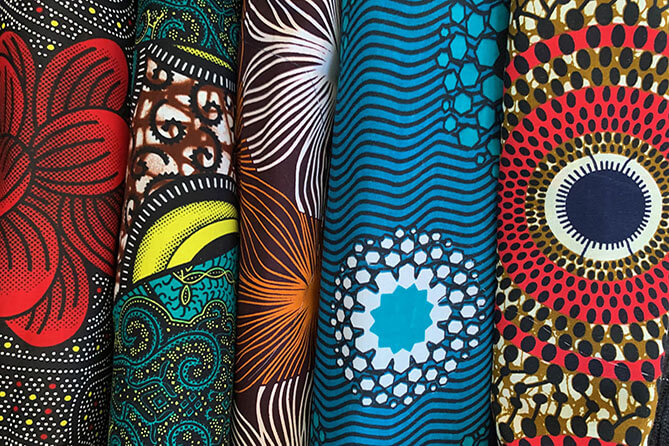 A cruise experience by sail boat on a traditional dhow for snorkeling or sunset.
Experience a special romantic dinner under the stars at Jua.
Enjoy the famous The Rock Restaurant with a voucher of 100 USD to be spent for meals and drinks.
Including transfers to and from The Rock Restaurant.
Pamper yourself with one individual massage or spa treatment each.
A gift of a Kanga – the talking cloth loved by all – for each, provided by Jua to take back home.
At USD$125 per person, be very spoiled.
Book directly with us and enjoy this exclusive benefit. Add this on to your booking.
Where You, Nature & Luxury Meet

There is only one Jua, an experience shaped with individual sensitivity.
CUISINE & Our all inclusive option

Zanzibar is an archipelago of islands – the most famous being Unguja located 25 kms from the mainland coast at Dar es Salaam. The island is famous for its mix of exotic beaches, famous spice plantations, history (Stone Town being the capital) and diverse culture.
Best Time To Visit
Zanzibar is sub-tropical with even temperatures of between 28C-32C year round. June to September is the 'dry' season with moderate temperatures and is considered high season. The intermittent 'small rains' of October / November follow which present a welcome relief from the heat of each day and do not present a barrier to being outdoors. Dec – mid March is the hottest time of the year and is also high season. Then come the 'big rains' until end May, when tropical storms are ever present.
Getting here & Good to Know
Jua is on the south eastern side of Zanzibar, on the tip of the Michamvi peninsula, 45 minutes from the international airport or ferry terminal, Stone Town. We will transfer you in our ultra sanitised and clean comfortable vehicles. Easy to book at the same time as you make your villa reservation here, on our website.
We accept all major cards.
Visas are available on arrival at International airports ($50 USD pp / $100USD for USA) or online as eVisas (recommended).
Before You Go
COVID test certificates are not mandatory but you must check the international airline's policy. Zanzibar has WHO approved testing facilities – 3 days for results and certificate.
Local currency is the Tanzanian shilling (TSH) and is best for paying local businesses / taxis etc. ATMs available in Stone Town as well as a few minutes from Jua, in Jambiani.
WIFI is not widely available if away from hotels. Mobile SIM readily available at the airport and major towns.