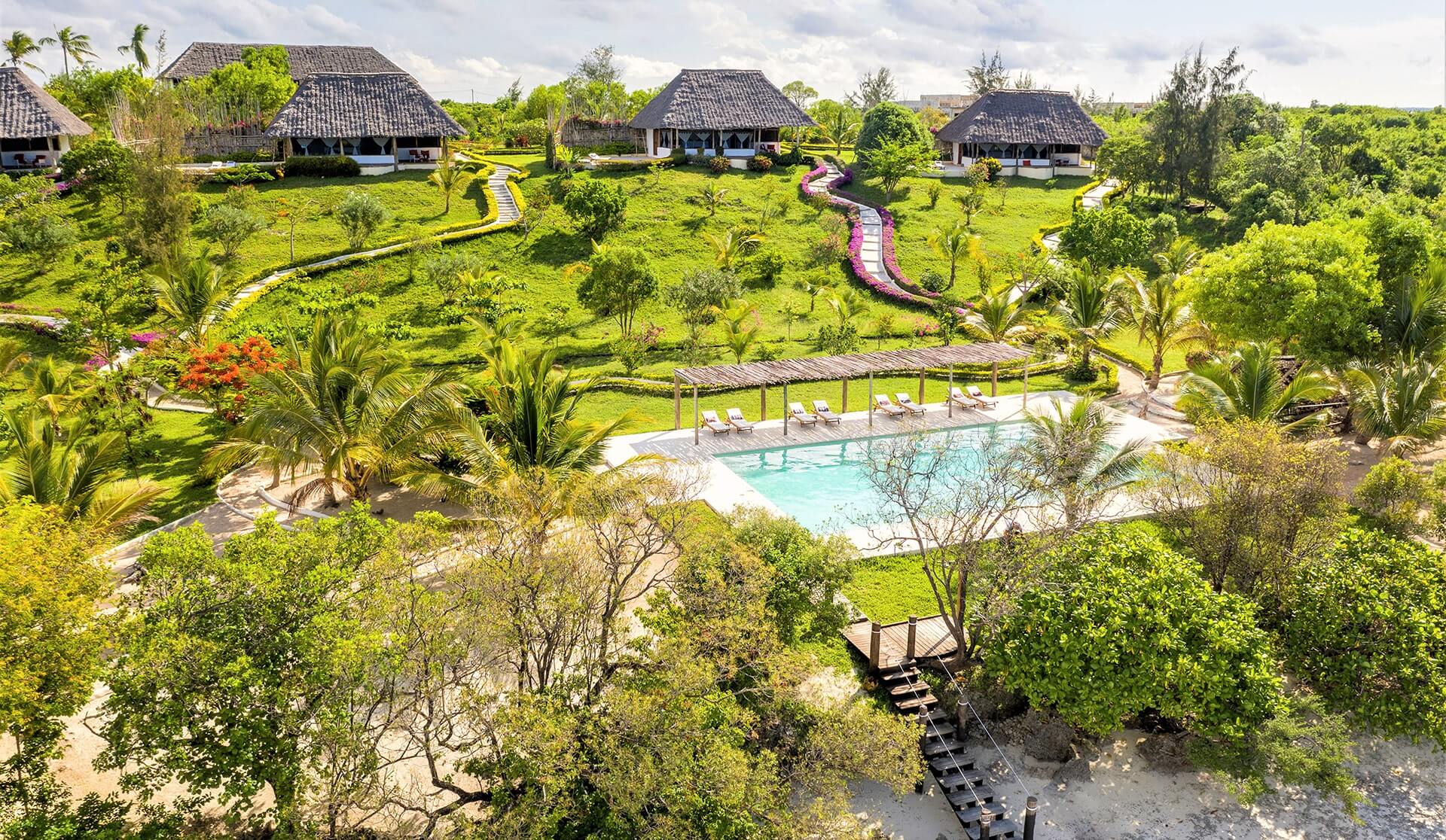 As Individual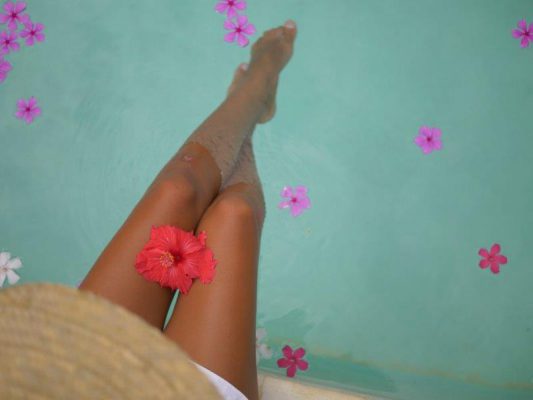 Exclusive. Private. Memorable
Exclusivity. A feeling, not about price. You'll have that here, at Jua, with meaningful human connections and as we create exceptional and surprising moments. 4 very private villas, max 8* guests, private beach, landscaped tropical gardens and a world of passion.
Jua is Romantic. Peaceful. Individual.
As You Are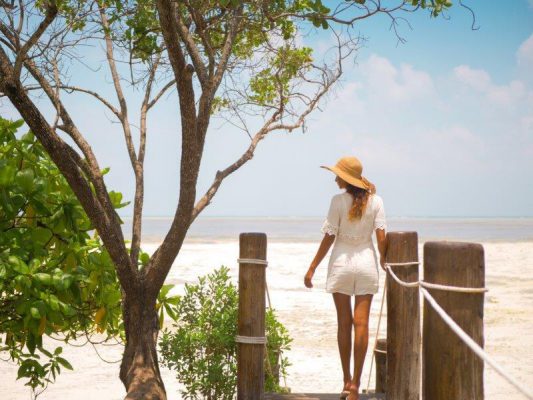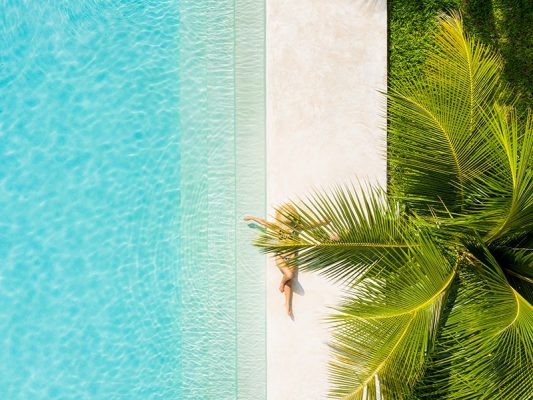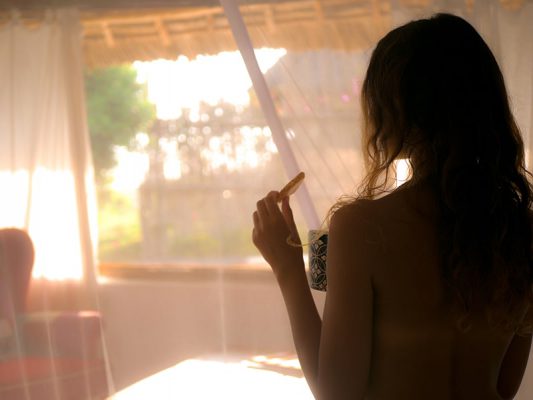 Uniquely located on the tip of the Michamvi peninsula, South East of Zanzibar, Jua offers blissful, barefoot luxury for very few, and small intimate groups.
Only 4 villas sleeping* 8 – 12 guests in total. Handmade furniture, specifically designed for the feeling of freedom and complete intimacy.
All villas have 200° view of both sea and big sky. Private pools and patios, butler style service ensure you dictate the rhythm of each day.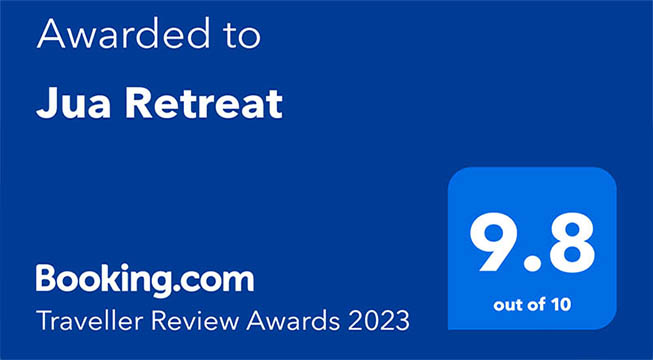 Highest Score on Zanzibar 2023
(An award which applies for all our guests, including those booking direct for even better value, and an experience from the get-go.)
Direct access to beaches untouched by others, untamed nature, and warm service befitting your schedule come together to create an extra-ordinary experience. When, and if, the mood grabs you to venture beyond our private estate, Jua is waiting to take you there.
Our passion will touch you forever
Our guests love to tell their story

Footprints234787
2023-06-15
Exactly What We Were Looking For If you want to get away, this is the ideal escape. A staff of 25 taking care of a maximum guest count of 8. It was gorgeous, quiet, private, and a millions miles away from everything you want to leave. The staff was excellent and the service was first class. The food was wonderful, pretty much served whenever you wanted it. Every request we had was honored. The villa was wonderful, but as you might expect, there were some bugs inside. The mosquito netting over the bed kept things comfortable. I loved this place and highly recommend it.
Expérience inoubliable ! Nous avons fini notre voyage de noce par une semaine à Jua Retreat et ce fut la meilleure fin de séjour possible. Expérience totalement différente d'un grand hôtel, ici c'est le calme et le service ultra personnalisé qui fait la différence. On alterne entre jacuzzi privatif vue océan, piscine immense et plage privée au grès de ses humeurs. Jamal, Emmanuel, Mussa et Hassan sont discrets mais aux petits soins pour proposer cocktails, snacks (faits maison), et aide en tout genre pour notre bien-être. Le lieu est magnifique et très bien entretenu. La cuisine variée est délicieuse (merci encore au chef !). Le domaine est à l'écart de la ville mais reste sécurisé grâce aux Massaïs et aux 4 meilleurs gardiens : les chiens Blue, Jako, Water et Billy (trop mignons). La chambre est immense et le lit 2m x 2m très confortable. Le nouveau terrain de tennis est aussi très appréciable pour dépenser quelques calories. Encore une fois tout était parfait ! Merci encore à toute l'équipe de Jua Retreat pour ce merveilleux moment de repos que nous n'oublierons jamais ! Asante sana !!!
The best ever retreat Truly, this is a unique find. The most wonderful retreat, so peaceful. We have even lucky to stay at some amazing places and this is one of the top rated for sure.The attention to detail is first class, nothing is too much trouble and the people who work here look genuinely happy.As for the cuisine - absolutely first class and we will return for sure
Fantastic Stay Had an excellent stay at Jua, the staff - very very polite, proactive & kind. Always ready yo help! They were great hosts took care of us and made sure we had the most comfortable stay! Food - Great great cuisine, fabulous presentation and great options too! Views - You will not get tired of the views! The property in general is very private and gives an super intimate vibe with very few villas. Everywhere was always clean and well kept. The dogs are super friendly and can follow you for a nice stroll on the beach!! So cute. Had a lovely stay and will definitely be coming back!
Unglaublich schön! Unglaublich schönes Hotel und soooo liebes Personal! Uns wurde jeder Wunsch erfüllt und die Mitarbeitenden sind sehr hilfsbereit und extrem freundlich.Auch das Essen ist extrem lecker!Wir haben uns entschieden gleich nach der Safari nochmals zu kommen😀😍
Incredible views! Great staff! This place was amazing. Very small boutique resort with personalized service. If you need anything in your villa you just send the staff a WhatsApp and it arrives shortly. The small staff were really exceptional. Great food and great drinks. Located in an un-touristy corner of Zanzibar. Secluded and quiet.
Ein kleines Juwel am Meer inmitten der Natur! Wir waren letztes Jahr so begeistert vom Jua, dass wir es auch dieses Jahr wieder für unsere Ferien gewählt haben. Und wir wurden auch dieses Mal nicht enttäuscht! Der Ort ist wirklich eine traumhafte Oase der Ruhe und Erholung inmitten der Natur, mit bestem Rund-um-Service durch das Jua Team. Hassan, Emanuel, Mussa und Jamal sorgen mit ihrem Lächeln und ihrer Hilfsbereitschaft dafür, dass sich hier jeder herzlich willkommen und zu Hause fühlt. Toll finden wir auch, dass das All-inklusiv-Konzept hier nicht auf überladene Buffets setzt, sondern die Speisen werden frisch für jeden zubereitet. Sei es frischer Fisch (Fang des Tages), die Auswahl von den umfangreichen Tages-Menus (Mittags und Abends) oder auf Wunsch auch mal etwas Spezielles (z.B. traditionelle Suaheli Speisen). Durch die erhöhte Lage der Villas (es sind nur 4, also maximal 8 Gäste) hat man einen traumhaften Ausblick auf das Meer – und das nicht nur von der Terrasse oder dem eigenen kleinen Pool aus, sondern sogar vom Bett aus! Das Bett ist riesig und mit einem Moskito-Netz versehen, genauso wie die «Fenster» (es gibt keine Glasscheiben), damit der kühlende Wind gut durchkommt. Durch die traditionelle Bauweise der Villen kann es mitten in der Natur natürlich auch vorkommen, dass sich Ameisen, andere kleine Insekten oder auch mal ein kleiner Gecko in das Zimmer verirrt – für uns nicht weiter schlimm. Der Zimmerservice spürt vor allem die Insekten mehrmals täglich auf tut alles dafür, dass sie nicht so schnell wiederkommen. Wir haben uns wieder rundum wohl gefühlt und können uns nur wiederholen: wir kommen wieder! Vielen Dank an das gesamte Jua Team – Asante sana 🙂
Phenomenal stay Jua is an incredibly relaxing stay. The staff are relaxed, friendly and exceptionally attentive to your needs. The food is a fantastic mix of locally inspired and internationally dishes that were delicious. The grounds are beautiful and the rooms are incredibly comfortable, opening out to the ocean. It was the perfect place to unwind and relax. I wish we had stayed longer.
Picture Postcard Reality This place has me wanting to change my life and live in Zanzibar. Absolutely spectacular setting with the most amazing Villas and staff that totally spoil you. The Villas look good on the website but in real life are even better. Spacious, private, a bed which has to be the hugest I have ever slept on. Love, love, love. I want a bathroom just like we had with the beautiful aesthetics. The common area where you eat is just spectacular as is the food and the communal pool is very well maintained with exactly the right number of sun lounges. I had a spa treatment looking out at the sea which was lovely and the small shop has some interesting things. We did a cooking class to learn some local Swahili secrets, checked out the vegetable garden, hung out with the owners dogs Magi, Billy and Bro and generally just relaxed. The two activities we did off site was to visit the Rock Restaurant and a sunset dhow trip. Love to return sometime - hopefully the sands of time will permit.
Our romantic lover's packages are the perfect treat for that special someone in your life with everything you need for a romantic break away. And when it comes to romance, our wonderful hotel and natural beauty are the perfect backdrop.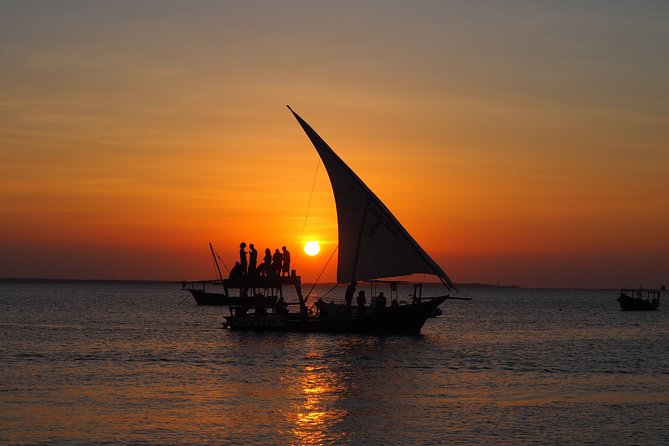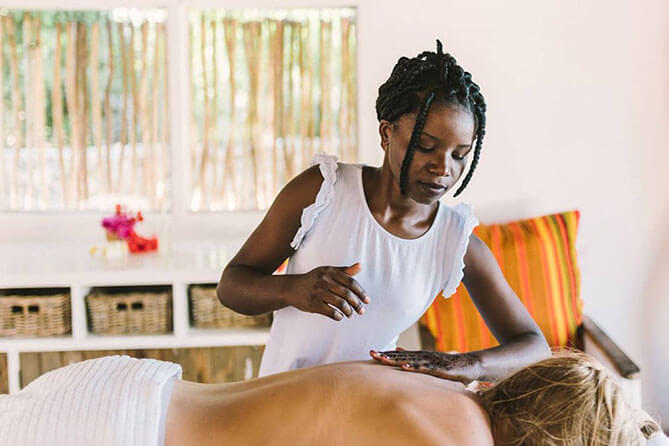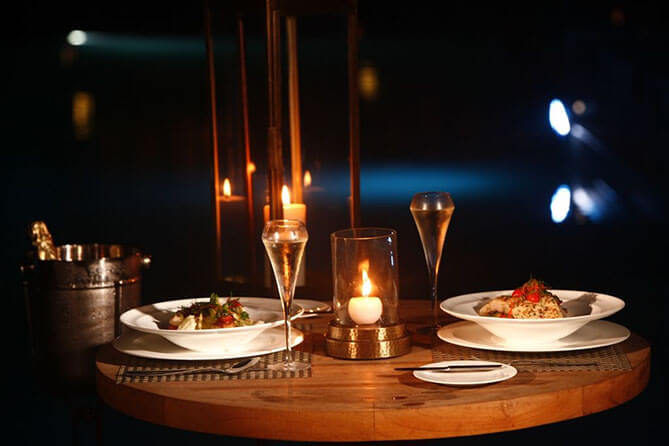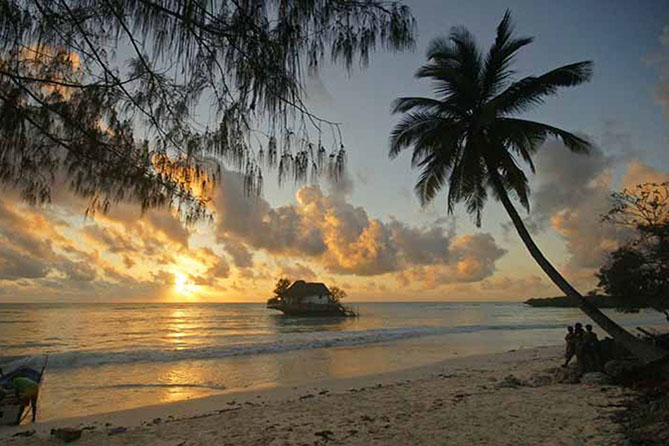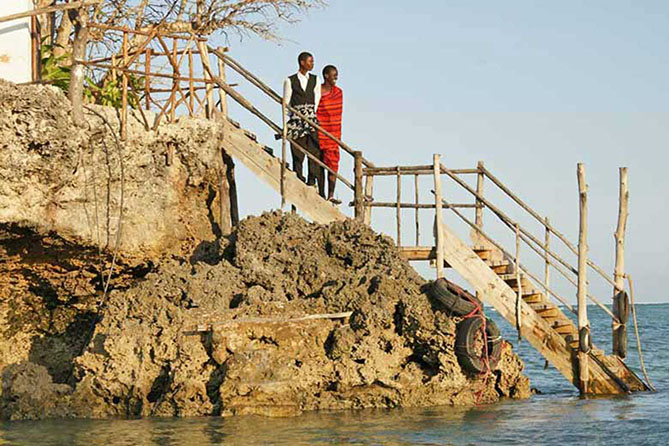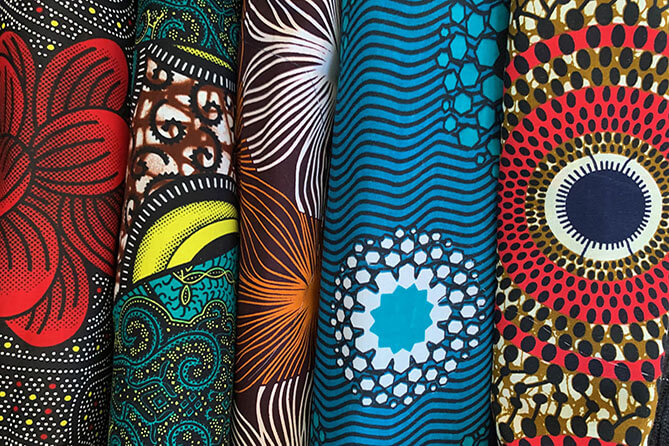 A cruise experience by sail boat on a traditional dhow for snorkeling or sunset.
Experience a special romantic dinner under the stars at Jua.
Enjoy the famous The Rock Restaurant with a voucher of 100 USD to be spent for meals and drinks.
Including transfers to and from The Rock Restaurant.
Pamper yourself with one individual massage or spa treatment each.
A gift of a Kanga – the talking cloth loved by all – for each, provided by Jua to take back home.
At USD$125 per person, be very spoiled.
Book directly with us and enjoy this exclusive benefit. Add this on to your booking.
Where You, Nature & Luxury Meet

There is only one Jua, an experience shaped with individual sensitivity.
CUISINE & Our all inclusive option

Zanzibar is an archipelago of islands – the most famous being Unguja located 25 kms from the mainland coast at Dar es Salaam. The island is famous for its mix of exotic beaches, famous spice plantations, history (Stone Town being the capital) and diverse culture.
Best Time To Visit
Zanzibar is sub-tropical with even temperatures of between 28C-32C year round. June to September is the 'dry' season with moderate temperatures and is considered high season. The intermittent 'small rains' of October / November follow which present a welcome relief from the heat of each day and do not present a barrier to being outdoors. Dec – mid March is the hottest time of the year and is also high season. Then come the 'big rains' until end May, when tropical storms are ever present.
Getting here & Good to Know
Jua is on the south eastern side of Zanzibar, on the tip of the Michamvi peninsula, 45 minutes from the international airport or ferry terminal, Stone Town. We will transfer you in our ultra sanitised and clean comfortable vehicles. Easy to book at the same time as you make your villa reservation here, on our website.
We accept all major cards.
Visas are available on arrival at International airports ($50 USD pp / $100USD for USA) or online as eVisas (recommended).
Before You Go
COVID test certificates are not mandatory but you must check the international airline's policy. Zanzibar has WHO approved testing facilities – 3 days for results and certificate.
Local currency is the Tanzanian shilling (TSH) and is best for paying local businesses / taxis etc. ATMs available in Stone Town as well as a few minutes from Jua, in Jambiani.
WIFI is not widely available if away from hotels. Mobile SIM readily available at the airport and major towns.