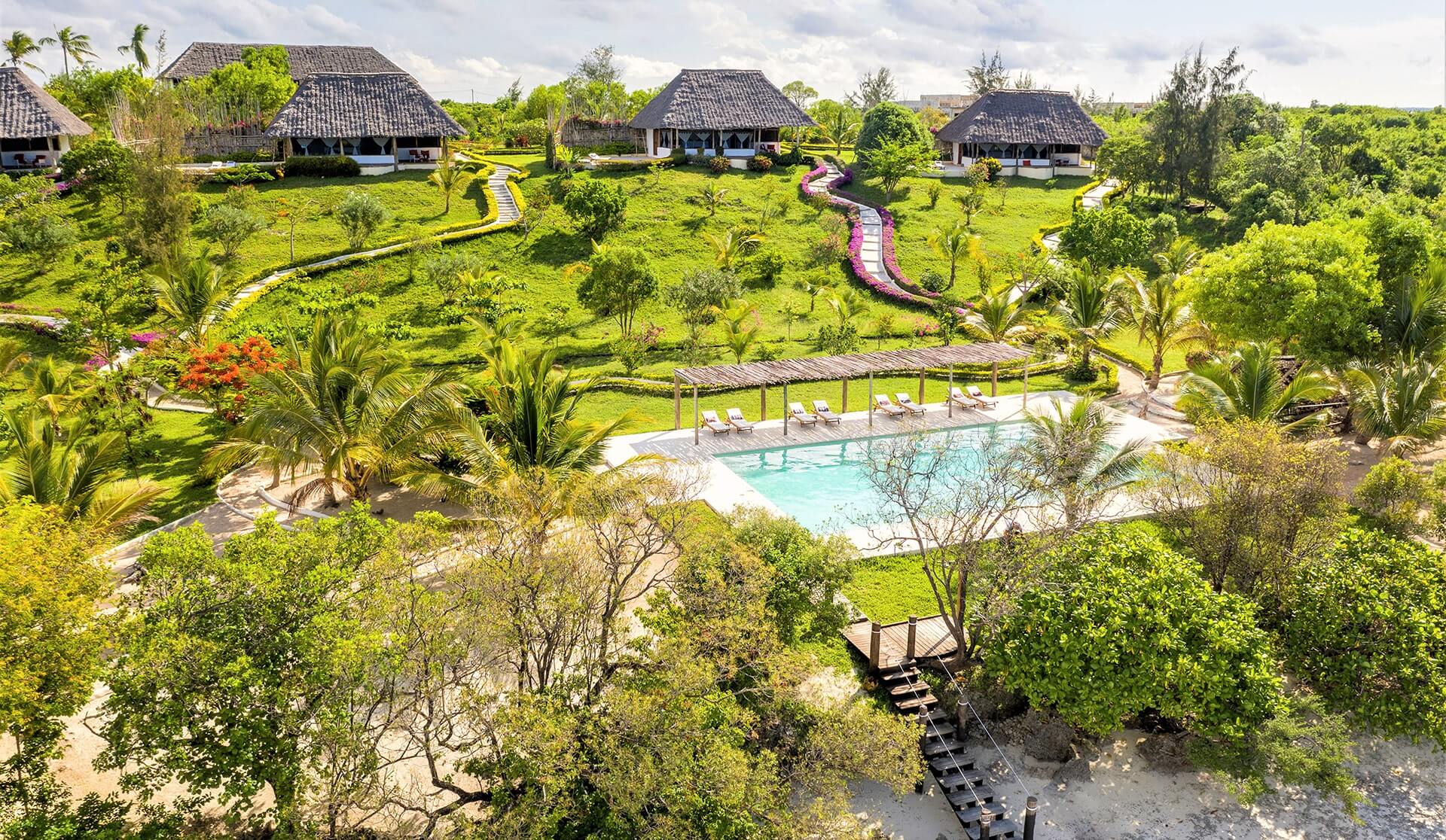 As Individual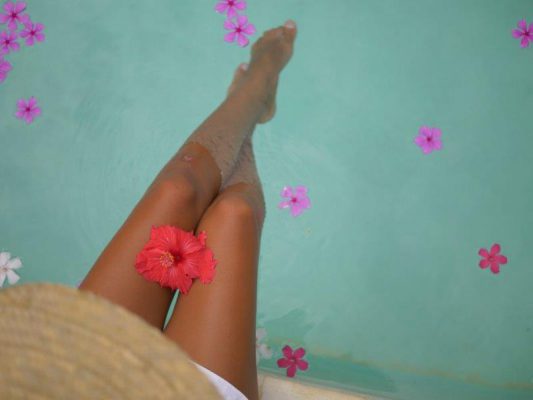 Exclusive. Private. Memorable
Exclusivity. A feeling, not about price. You'll have that here, at Jua, with meaningful human connections and as we create exceptional and surprising moments. 4 very private villas, max 8* guests, private beach, landscaped tropical gardens and a world of passion.
Jua is Romantic. Peaceful. Individual.
As You Are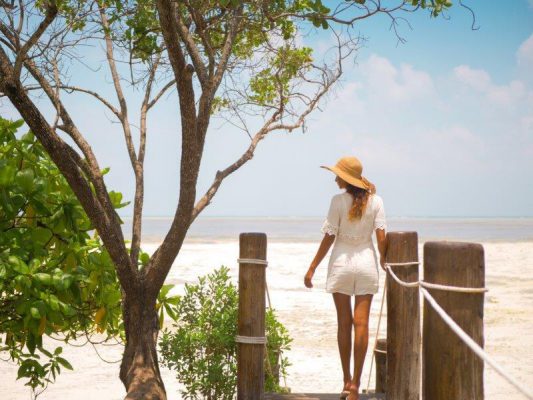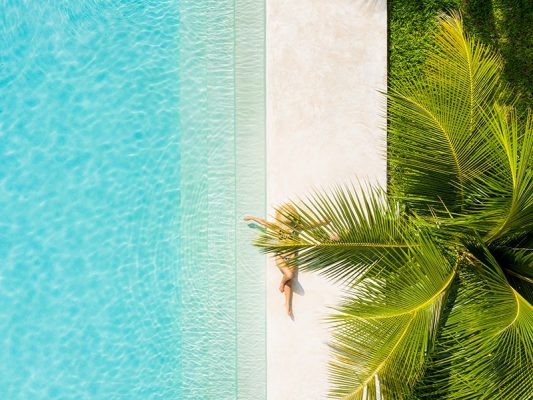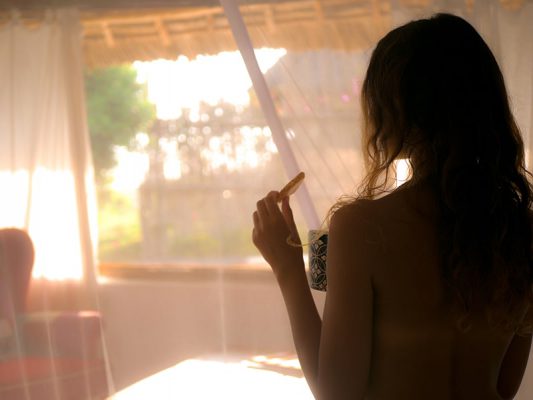 Uniquely located on the tip of the Michamvi peninsula, South East of Zanzibar, Jua offers blissful, barefoot luxury for very few, and small intimate groups.
Only 4 villas sleeping* 8 – 12 guests in total. Handmade furniture, specifically designed for the feeling of freedom and complete intimacy.
All villas have 200° view of both sea and big sky. Private pools and patios, butler style service ensure you dictate the rhythm of each day.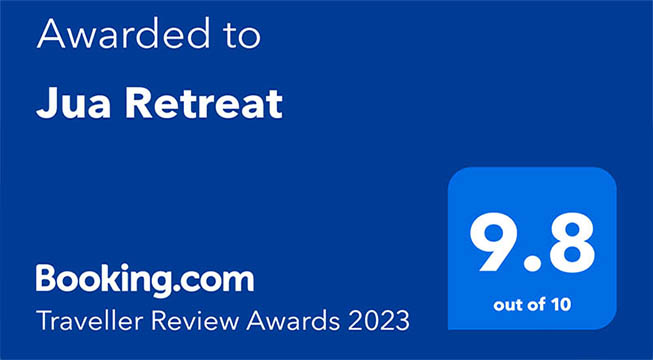 Highest Score on Zanzibar 2023
(An award which applies for all our guests, including those booking direct for even better value, and an experience from the get-go.)
Direct access to beaches untouched by others, untamed nature, and warm service befitting your schedule come together to create an extra-ordinary experience. When, and if, the mood grabs you to venture beyond our private estate, Jua is waiting to take you there.
Our passion will touch you forever
Our guests love to tell their story

Le Paradis sur terre Notre séjour a Jua a été le plus beau voyage. Je ne saurais comme remercier Hassan, Musa, Jamal et Emanuel . Des personnes d'une gentillesse extrême . Parlons du lieu aussi. Les chambres plus que magnifiques juste un bémol la literie trop dure mais ceci n est qu'un petit détail. Se lever avec la vue sur l'océan , prendre ses repas toujours vue sur le l Ocean c'était le paradis . Parlons des repas . La grande classe . Digne d un 5 étoiles. Nous avons eu la chance de passer le cap de la nouvelle année et cette soirée restera gravée en nous. merci Jua pour avoir garder cette vegetation intact et on vous dit à d ici quelques mois . Daniella et Laurent
Wonderful experience and hospitality! The Jua Retreat was a wonderful getaway for my wife and I. It is a secluded property with 4 very large villas. Hassan and his staff are wonderful, friendly, and helpful. They helped us with booking excursions (snorkel, reef picnic, Rock Restaurant, and Jozani Forest), making sure we were well rested and well fed. They were great company at the resort, and I enjoyed speaking with them and getting to know them.The food was delicious, the views were immaculate, and the the hospitality was second to none. I would recommend the all inclusive package, as it made every thing very easy for us. Getting to Jua is a trek from the airport, about a 1 1/2 to 2 hour drive through some bumpy roads, but once you get there, it is pure relaxation. The rooms do not have fans or windows, so some nights can be a little warmer. But on nights where there is a nice sea breeze, it is great. Of note, the villas are outdoors and one with nature, so you may see some bugs, the nets around the bed are drawn for you by housekeeping before you go to sleep, so they are not an issue while sleeping. This is not something that deterred us from our time, but just something to know in case that is not your "vibe" All in all, I would 100% recommend Jua for an unforgettable, relaxing, and romantic getaway.
Spot of paradise on Earth This has been our best vacation sofar! Perfect setup, perfect location (even though a bumpy ride to get there), perfect ambiente, perfect service, perfect team! Don't know how to really describe the great feeling we had and still have, after being treated with unbeatable attention, by a so well trained staff, from increadible Hassan, to Mussa, Emanuel, Jamal and Lilian, right throught the amazing kitchen crew and the guards. The perfect place to rest, reconsile, have a honeymoon, or like us, celebrate 40 years of a beautiful marriage. Fantastic bungallows, with great setup, modern, safe and with a very much at home feeling, with 1A butlered servicing. And all in almost pure sustainability. Simply perfect. Thank you Nigel!! We'll be back!
jeromesalillas
2023-01-09
Un paradis sur terre Que dire apart absolument merveilleux Si vous cherchez un endroit calme et reposant ce resort est la destination idéale Tout le personnel ( Hassan , Jamal, Emmanuel, et moussa sont au petit soin pour vous faire plaisir Le cadre est idyllique, le logement somptueux , en résumé un séjour de rêve
Jua Retreat a fun, intimate beach lodge Jua retreat is a great small lodge with large rooms, private plunge pools and is set on beautiful grounds. There is a very large pool, beach access and a ton of warm, sparkling crystal clear water to play in when the tide is in. The food is plentiful and delicious. The thing you will remember most is the kind, caring, attentive service from all staff members. They are fun, conversational, and funny. We enjoyed our three nights and will visit again when in Zanzibar. I would recommend this stay.
The PARADISE Perfect place for relaxing. 4 big really beatiful villas with a private small pool each one. The bed is huge and very comfortable. The staff is very friendly and helpful. The beach is amazing only 5 steps away from the hotel.It is a very exclusive hotel where you feel very appreacited and very well treated. The food is very tasty.Incredible experience.
Un petit bout de paradis où l'on se sent chez soi Établissement exceptionnel ! Un décor idyllique et un personnel au petit soin.Merci à Hassan, Djamal, Emmanuel et Moussa d'avoir rendu notre lune de miel aussi magique!La nourriture était très très bonne…Nous recommandons cet établissement, car on se sent chez soi
Top Hotel mit Top Service Haben die Zeit im Jua Retreat sehr genossen. Der Service ist perfekt und insgesamt ist alles sehr familiär. Das Essen ein Traum. Die Bungalows sind einfach gebaut, aber doch sehr luxuriös. Durch die offene Bauweise fühlt man sich wie mitten in der Natur, aber doch mit einem Gefühl der Sicherheit. Das Meer liegt direkt vor einem...was will man mehr. Spitzen Unterkunft!!!
PARADISO!!! Siamo stati quattro giorni qui al Jua per terminare il nostro viaggio di nozze. Dopo 10 minuti di strada sterrata abbiamo raggiunto quello che per noi è sembrato il P A R A D I S O. Il Jua ha 4 ville a disposizione, con tutte e disposizione una piccola piscina privata e il solarium. Quando arrivi al Jua ti senti come se fossi a casa, all'arrivo trovi in camera cappelli, borsa mare e teli mare. La Villa ha una vista mozzafiato sull'Oceano; questo è soggetto a maree che creano un panorama meraviglioso. La notte essendo che di luci intorno ve ne sono pochissime è possibile vedere le stelle in una quantità inverosimile. Lo Staff del Jua è qualcosa di speciale: precisi, attenti, sempre sorridenti e mai mai invadenti. Un ringraziamento speciale ad Hassan per il suo egregio lavoro e per la sua infinita disponibilità e simpatia. La chicca del Jua è la cucina: pranzi e cene sempre fronte mare con piatti veramente sfiziosi! Le parole d'ordine sono relax e tranquillità! Se lo consigliamo?!? ASSOLUTAMENTE SI!Asante sana Jua ❤️
Where You, Nature & Luxury Meet

There is only one Jua, an experience shaped with individual sensitivity.
CUISINE & Our all inclusive option

Zanzibar is an archipelago of islands – the most famous being Unguja located 25 kms from the mainland coast at Dar es Salaam. The island is famous for its mix of exotic beaches, famous spice plantations, history (Stone Town being the capital) and diverse culture.
Best Time To Visit
Zanzibar is sub-tropical with even temperatures of between 28C-32C year round. June to September is the 'dry' season with moderate temperatures and is considered high season. The intermittent 'small rains' of October / November follow which present a welcome relief from the heat of each day and do not present a barrier to being outdoors. Dec – mid March is the hottest time of the year and is also high season. Then come the 'big rains' until end May, when tropical storms are ever present.
Getting here & Good to Know
Jua is on the south eastern side of Zanzibar, on the tip of the Michamvi peninsula, 45 minutes from the international airport or ferry terminal, Stone Town. We will transfer you in our ultra sanitised and clean comfortable vehicles. Easy to book at the same time as you make your villa reservation here, on our website.
We accept all major cards.
Visas are available on arrival at International airports ($50 USD pp / $100USD for USA) or online as eVisas (recommended).
Before You Go
COVID test certificates are not mandatory but you must check the international airline's policy. Zanzibar has WHO approved testing facilities – 3 days for results and certificate.
Local currency is the Tanzanian shilling (TSH) and is best for paying local businesses / taxis etc. ATMs available in Stone Town as well as a few minutes from Jua, in Jambiani.
WIFI is not widely available if away from hotels. Mobile SIM readily available at the airport and major towns.