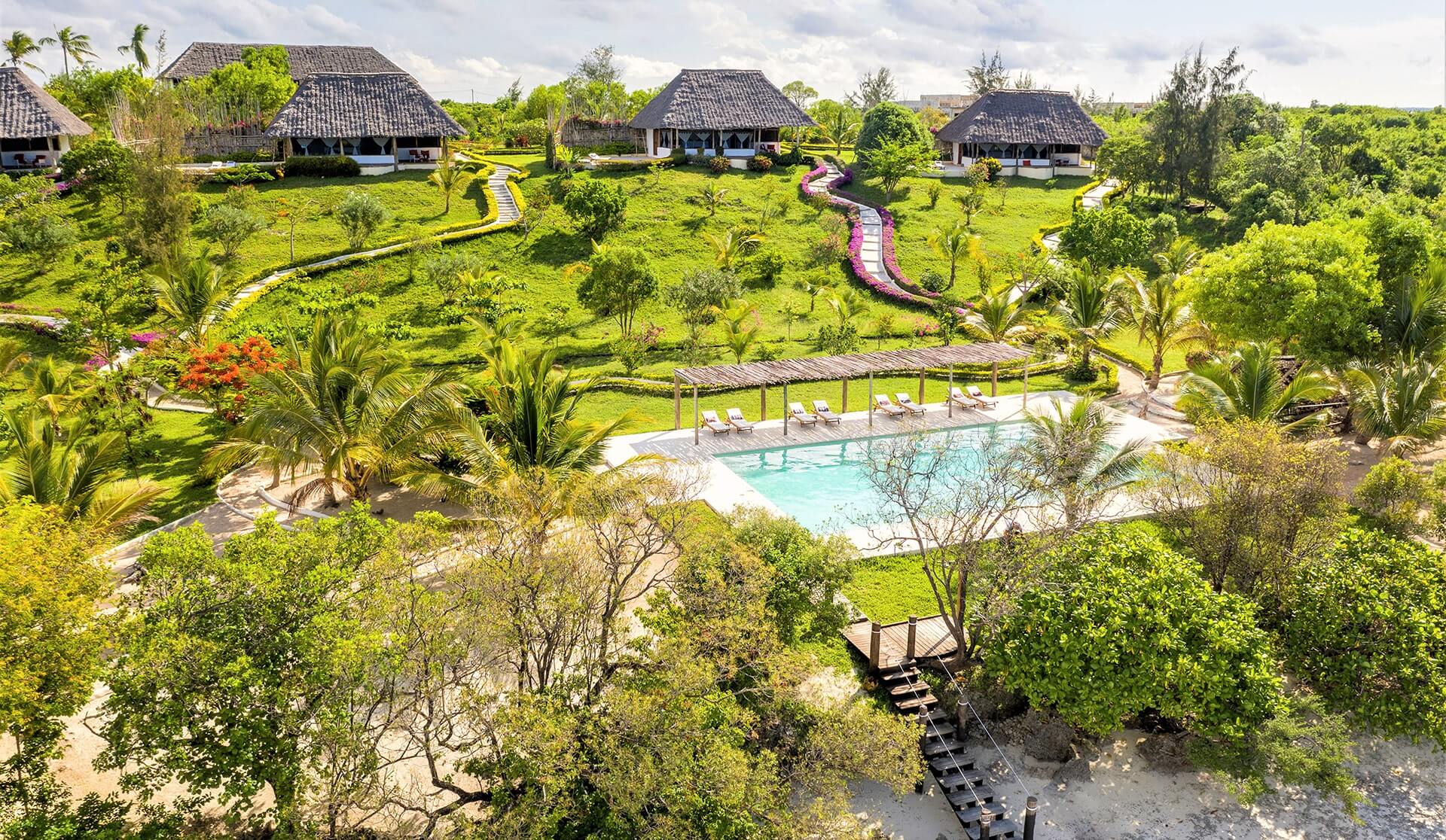 As Individual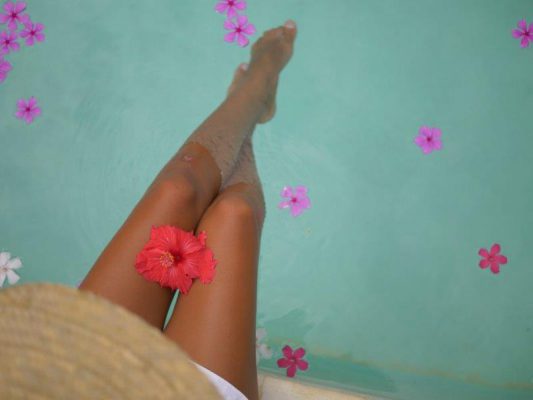 Exclusive. Private. Memorable
Exclusivity. A feeling, not about price. You'll have that here, at Jua, with meaningful human connections and as we create exceptional and surprising moments. 4 very private villas, max 8* guests, private beach, landscaped tropical gardens and a world of passion.
Jua is Romantic. Peaceful. Individual.
As You Are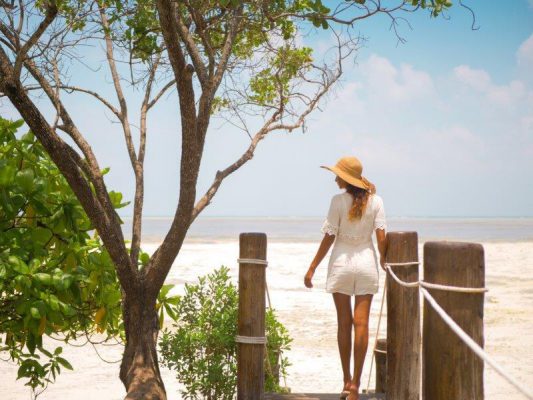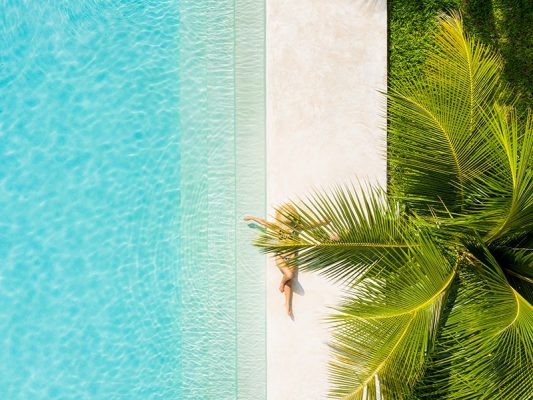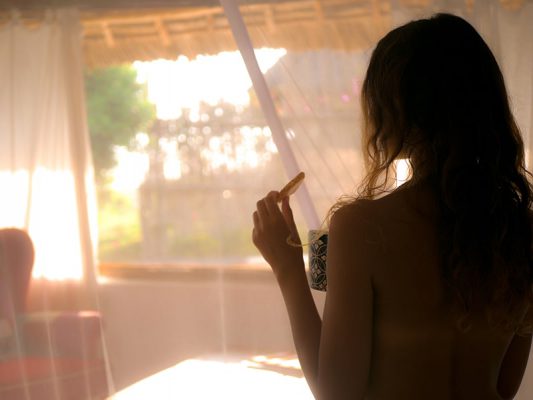 Situated in a truly unique location in the South East of Zanzibar on the tip of the Michamvi peninsula, Jua offers blissful barefoot luxury for very few, and small intimate groups.
Untouched beaches, untamed nature and warm service according to your schedule come together to create an extraordinary holiday experience.
At its heart are the 4 villas sleeping* 8 – 12 guests in total. Unique handmade furniture gives the feeling of freedom and complete intimacy. Design and location ensure 180° view of both sea and the sky. Private pools and patios, butler style service ensure you dictate the rhythm of each day.
Our guests love to tell their story

« Hakuna Matata vibes » Nous avons séjourné presque une semaine dans le petit paradis qu'est le Jua Retreat. D'abord l'hôtel : 4 bungalows immenses face à un océan turquoise, qui change au gré des marées. Un paysage mouvant au fil de la journée. La chambre est très belle, faite de matériaux naturels. La piscine privée est agréable, quoi que nous préférions nous baigner dans l'immense piscine commune, qui était la plupart du temps inoccupée. En revanche si vous aimez le noir complet et le silence absolu, cet hôtel n'est pas fait pour vous (les oiseaux le matin). Concernant la formule en All inclusive, c'est ce qu'il faut faire. Le menu change tous les jours, et vraiment, nous n'avons jamais été déçues ! Des plats très bien présentés, une cuisine locale riche en saveurs, bref ça a été une excellente surprise ! Pour finir, le principal atout du Jua Retreat reste l'accueil et la générosité du staff, toujours prêt à vous aider, à l'écoute de toutes vos envies. Si il y'avait un seul point négatif ça serait la route pour accéder à l'hôtel. Un hôtel qui change des grands Resorts et qui propose une toute autre expérience, bien plus enrichissante, et toute aussi qualitative !

Paradise This place is not an hotel as you can find everywhere this place is the paradise.. even if you cannot swim in the lagoon (you walk and find a lot of animals) everything is wonderful : room, food, staff, service, the place to be if you don t like noise and too much tourist… really relax and sure then you will leave totally zen spirit… not sure of my english

A wonderful holiday We had a wonderful holiday at Jua. The staff were excellent and organised a great celebration for my husband's birthday. The food was delicious, and the massages very relaxing. The hotel staff also organised snorkelling for us, which was lovely. All in all we felt extremely relaxed and well taken care of at the end of our five days.

Expedition624772
2022-02-05
Paradise Jua Reatret ist für uns der (noch)Geheimtipp von Sansibar, wenn man was kleines Exklusives ruhiges sucht kommt man hier auf seine Kosten. Nur vier große wunderschöne Chalets mit Panorama über das Meer, mit eigener Terrasse und kl. Pool - was möchte man mehr wenn das Essen und der Service auch zu 100% stimmt .Danke an das Team von Jua ❤️ Un posto meraviglioso!

TOP TOP TOP Wonderful stay, with exceptional service. beautiful setting, I strongly recommend jua, I hope to return soon, everything was perfect, thanks to hassan and his team for the 5 star service. it's a magical place with golden people

Stillness The grounds of Jua are spectacularly beautiful! The privacy and stillness/quiet are exactly what I wanted! There are only 4 villas so I always felt like I had the whole place to myself! Excellent service at every turn, with exceptional food and hospitality. Coffee waiting for me when I woke up (on my own schedule). Thank you Jua, I will be back!

small paradise JUA retreat is small paradise! It is unique place where amazing nature, perfect service and excellent cuisine makes your vacation dreams come true. All that with friendly atmosphere + breathtaking views.

Desconexión Escogimos Jua para nuestros últimos días en Zanzibar, y vaya final de luna de miel...Nada más llegar nos dimos cuenta de nuestro acierto. Hotel con 4 cabañitas muy bonitas ,con piscina privada ,y unas vistas preciosas... Buena comida y unos trabajadores excelentes . El paraiso!! Sin duda volveria a escoger Jua y lo recomiendo 100% " Hakuna matata " Adrián y Yasmina

Staggs Crossing
2021-10-08
The most amazing experience we have ever had! I cannot express how much we loved this resort! We celebrated our 10 year anniversary here. My wife told the manager that it was our anniversary and he had a table brought down to the ocean floor about 50 yards from the resort during low tide. Lanterns were lit, and a large floral arch was over our table under the stars. The food was brought out to us by the entire staff as they sung songs of celebration. We were completely blown away. The absolute best service from everyone there.
Where You, Nature & Luxury Meet

There is only one Jua, an experience shaped with individual passion.
CUISINE & Our all inclusive option

Zanzibar is an archipelago of islands – the most famous being Unguja located 25 kms from the mainland coast at Dar es Salaam. The island is famous for its mix of exotic beaches, famous spice plantations, history (Stone Town being the capital) and diverse culture.
Best Time To Visit
Zanzibar is sub-tropical with even temperatures of between 28C-32C year round. June to September is the 'dry' season with moderate temperatures and is considered high season. The intermittent 'small rains' of October / November follow which present a welcome relief from the heat of each day and do not present a barrier to being outdoors. Dec – mid March is the hottest time of the year and is also high season. Then come the 'big rains' until end May, when tropical storms are ever present.
Getting here & Good to Know
Jua is on the south eastern side of Zanzibar, on the tip of the Michamvi peninsula, 45 minutes from the international airport or ferry terminal, Stone Town. We will transfer you in our ultra sanitised and clean comfortable vehicles. Easy to book at the same time as you make your villa reservation here, on our website.
We accept all major cards.
Visas are available on arrival at International airports ($50 USD pp / $100USD for USA) or online as eVisas (recommended).
Before You Go
COVID test certificates are not mandatory but you must check the international airline's policy. Zanzibar has WHO approved testing facilities – 3 days for results and certificate.
Local currency is the Tanzanian shilling (TSH) and is best for paying local businesses / taxis etc. ATMs available in Stone Town as well as a few minutes from Jua, in Jambiani.
WIFI is not widely available if away from hotels. Mobile SIM readily available at the airport and major towns.